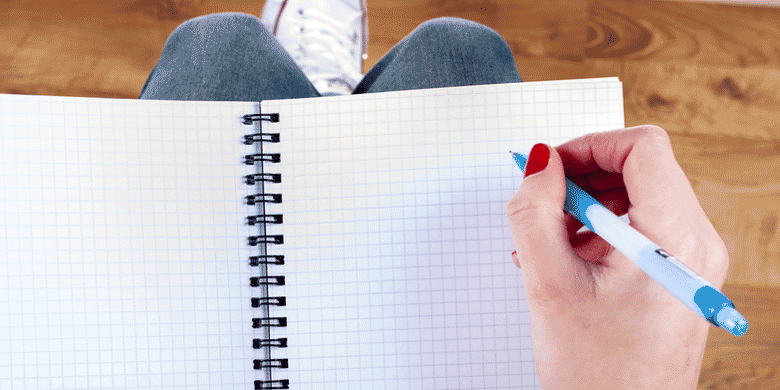 22 June, 2022
Top 5 Plastic Promotional Pens
There are thousands of promotional pens on offer on the internet. On our site alone we have over 1,300 styles to pick from. Then you add the different colours available and it becomes over 8,000 variants, so it can be daunting sometimes to look through a website and try and pick a pen. That's why we thought it would be helpful to list our current best selling promotional plastic pens and maybe they might become the next choice for you.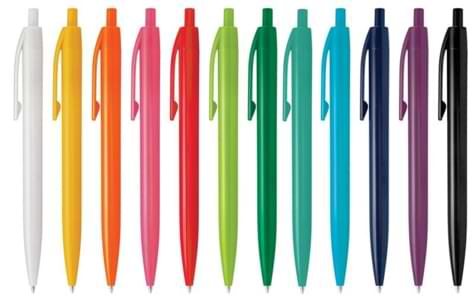 1. Bumper
There are several factors that make our Bumper pens a best seller. One is the colour range. 12 different colours, so there is one to match almost any corporate colour out there. The second is the price. Currently, you can buy these for under $0.70 each and that includes a one colour print on the barrel. The other main feature of these pens is the printing area. You have a nice, long straight barrel which means you can print up to 60mm wide. Perfect for any website to be added. The other benefit is due to the straight barrel you can also screen print these pens. This means you can do a wrap print which increases your branding area to 15mm high. That's enough for the company name, website, telephone, email address and more. Lastly, they can also be digitally printed in full colour. This pen gets all the ticks and a 5-star rating.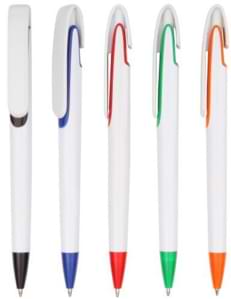 2. Chevro
The Chevro pen has many of the features of the Bumper in regards to a large barrel area to print and also a full-colour digital print option. The other feature of this pen is the eye-catching clip area. This can also be printed and is an effective way to advertise if people put the pen in their shirt pocket as the branding remains visible for others to see. 5 bright colours and a competitive price, there is nothing not to like with this promotional pen.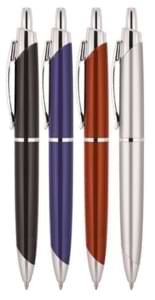 3. Soho
The popularity of these pens is their look. At first glance, it looks like a metal pen, but it's not. It's plastic but looks sophisticated. Push-button action and stylish silver trims have made the Soho pen a big seller for a few years now. It also has a Parker type refill, so it means when the ink runs out it can be refreshed. Over 2,000-metre writing distance (compared to the average promotional pen of between 600m and 1,200m, means they will last a lot longer than your average pen.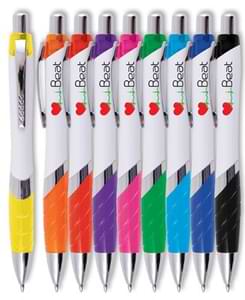 4. Frisco
It's easy to see why this pen has been popular. Just look at the colour range you have available. It also has silver trims for a more up-market look and a good-sized branding area. It has contrasting coloured grips and an extra-large german ink refill that writes to 2,100 metres. You have options of both pad printing and full-colour digital print so you can really make your logo or design come alive. Easy push-button action and tungsten ball for smooth writing. What more could you want in a promotional pen?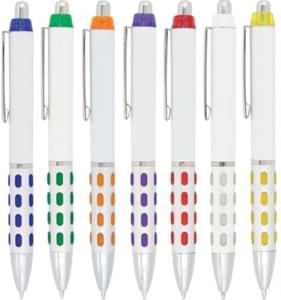 5. Fresno
This one has a very eye-catching design with a dimpled grip area and then matching coloured trim around the push-button section. The clean, white barrel is perfect for printing coloured logos as they really stand out against the white background. They are comfortable to write with, as the dimpled areas are rubber, so they are easy to grip. They also come with a Parker type refill which means once the ink runs out, they don't have to be thrown away. You can easily get a refill from your local stationery store. Like the other popular plastic pens in this section, branding can be done with either a pad print or full-colour digital print. There are 7 colours to choose from, so it is easy to match any coloured logo.
So that is a list of our 5 best selling promotional plastic pens. This doesn't mean you need to pick from one of these. We have over 400 plastic pens on offer on our website, so if none of these appeals, you can have a browse through the rest of the catalogue. If all of that is a little daunting and you need help in deciding, we are only a phone call or email away and would love to assist you in picking the right pen and getting it to fit within your budget.
The Printed Pens Team