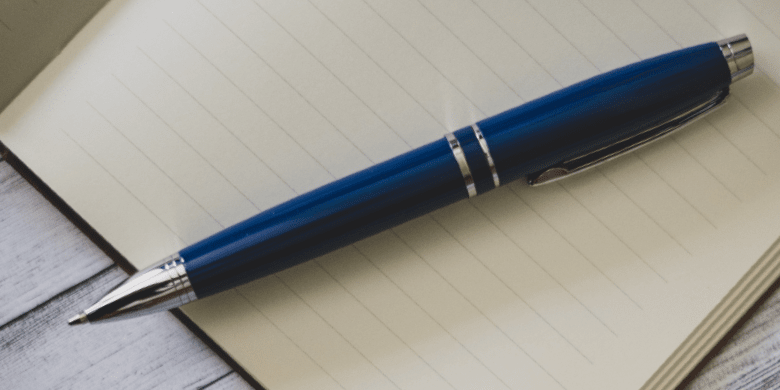 14 April, 2022
Luxury Pens That Are Worth Their Price
Promotional pens are an amazing item. You can spend from as little as $0.20 a pen to thousands of dollars for crazy diamond-encrusted pens. So where is the point where a luxury pen is both good value, but also shows to the recipient they are a highly regarded client? Firstly, you don't have to spend thousands – though you can if you want. We thought we would compile some of the better-known luxury brands that won't totally destroy your budget but will give good value for money, while also showing your clients that you do truly value them.
Parker Pens: Parker is an amazing company that has been around since 1888. The company was started by George Safford Parker in Janesville, Wisconsin when he invented a new way for a fountain pen to work. Parker, since then, has had a colourful history but in 2009 their entire operations were moved to Nantes in France and are currently owned by Newell Brands who purchased Parker pens from Gillette in 2000. Although Parker may not be what some would call a super-luxury brand, the name has been around for so long, that everyone knows you are using a quality pen if it has the Parker branding. Their most luxury style of the pen for retail is the Sonnet range. They are available in stainless steel, matt and gloss finish, along with options of ballpoint and rollerball. The top range Sonnet pens can sell for over $200, but both their "IM" and "Urban" range sell between $30 to $70, which makes them great value for a luxury pen.
Waterman Pens: Just like Parker pens, Waterman was also started by an American, Lewis Waterman. The legend goes he lost a contract because his fountain pen didn't work properly and by the time he got back to the client with a workable pen, they had signed with a competitor. He was so disgusted with what happened, he decided to invent his own type of fountain pen. Waterman nowadays is synonymous with luxury. They are recognised as the oldest manufacturer of fountain pens that are still in existence today. You can spend in excess of $500 for their Waterman Exception pen or choose one of their more basic pens such as the Hemisphere. All of their pens come in a luxury gift box with a worldwide guarantee. They have luxurious features such as gold-plated nibs and trims or for the silver-coloured pens, they are done in palladium. Manufactured in France, anyone receiving a Waterman pen knows what they are worth and the status they bring.
Cross Pens: Yet another pen company started in America, Cross pens have a unique feature – they all are offered with a full perpetual warranty. Cross pens are one of those items that transcend generations, being handed down from father to son. The first Cross product was made in 1846 – The Peerless Fountain Pen - by Richard Cross and since then, there has been no turning back. They now distribute to over 140 countries. Why are Cross pens so expensive? Did you know each pen is inspected at every stage – over 120 times – and if they do a new finish on a pen it is tested for up to 100 hours to check there is no colour fading or corrosion? You can pay well over $1,000 for a Cross pen, but the more "common" designs such as their Century or Townsend got for between $100 to $200. Even their entry point pens such as Calais, Beverly, Edge and Classic Century are very affordable at well under $100, but you can also splurge on their Townsend and Peerless ballpoint and fountain pens that sell for between $300 to $500. Their higher-end pens all have 23K gold appointments and are beautiful pens to hold and write with.
If you are looking to purchase some luxury pens for your upmarket clients, we'd love to be able to assist you in making the right choice, or if you would prefer, just browse our website and we'd be happy to answer any questions.
The Printed Pens Team